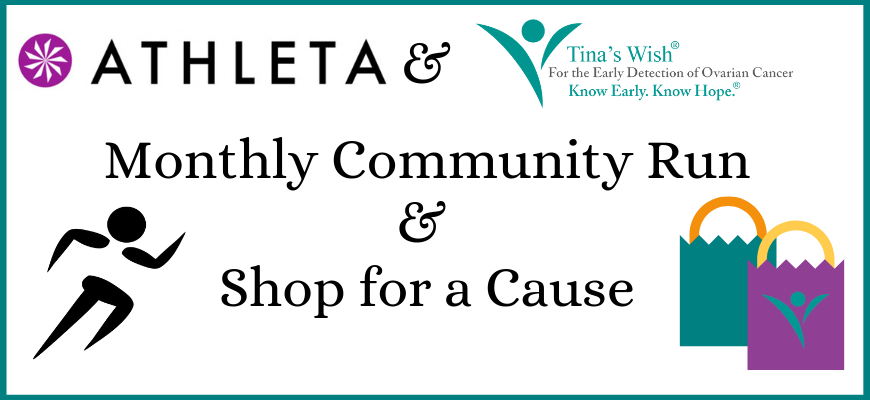 Starting Tuesday, May 7, join us for monthly 40-minute runs led by expert runners. All levels are welcome!
The runs will begin and end at Athleta Flatiron (126 5th Ave) at 6:30PM, followed by a Shop for a Cause. The store will donate a percentage of all purchases to Tina's Wish to support our mission to fund scientific research for the early detection and prevention of ovarian cancer.
There is no charge to participate in the runs. All donations are 100% tax-deductible. 
To register & give a donation CLICK HERE
To register without a donation CLICK HERE