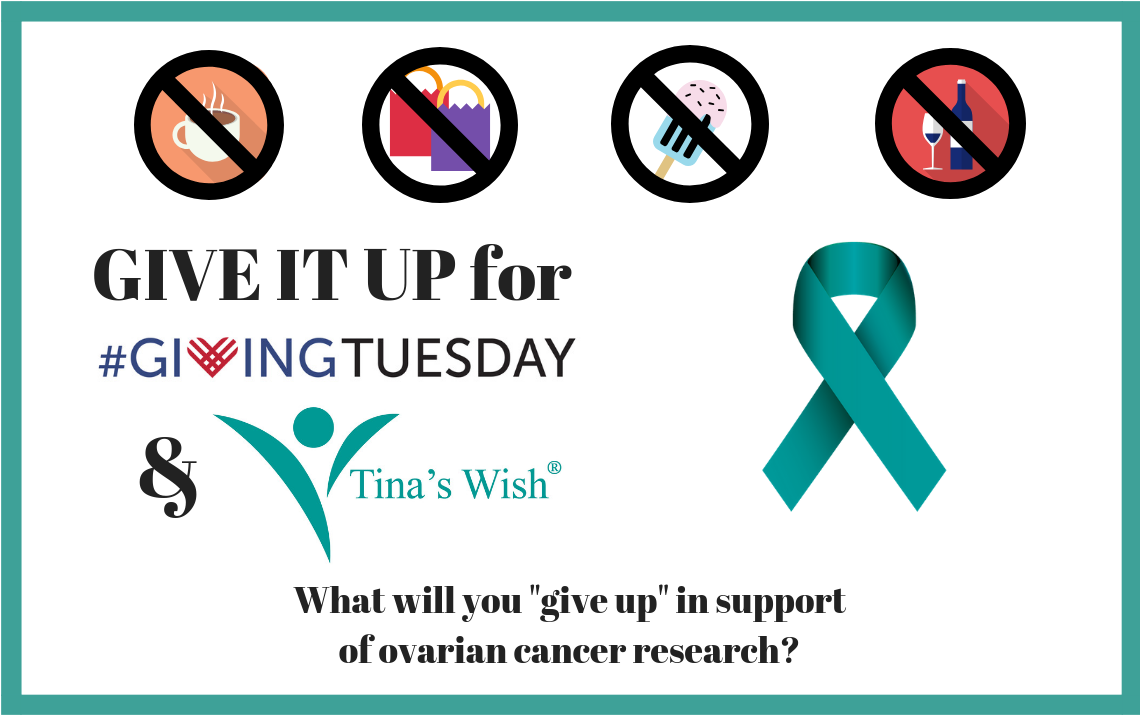 #GivingTuesday is an internationally celebrated movement that kicks off the Tuesday after Thanksgiving to encourage individuals to give back in support of causes they believe in during the holiday season and into the new year.
In honor of the #GivingTuesday movement, Tina's Wish has launched its fourth annual "Give it Up for Giving Tuesday" year-end challenge in partnership with our Junior Advisory Board.
What will you "give up" in 2020 to show your support for early detection ovarian cancer research?
To learn more about our #GivingTuesday campaign, to donate, or to create your own page, CLICK HERE.
To learn more about Tina's Wish research, CLICK HERE.
To learn more about the Tina's Wish Junior Advisory Board, CLICK HERE.
For additional information, please contact Caroline Wilson at cwilson@tinaswish.org, 212.895.1374.