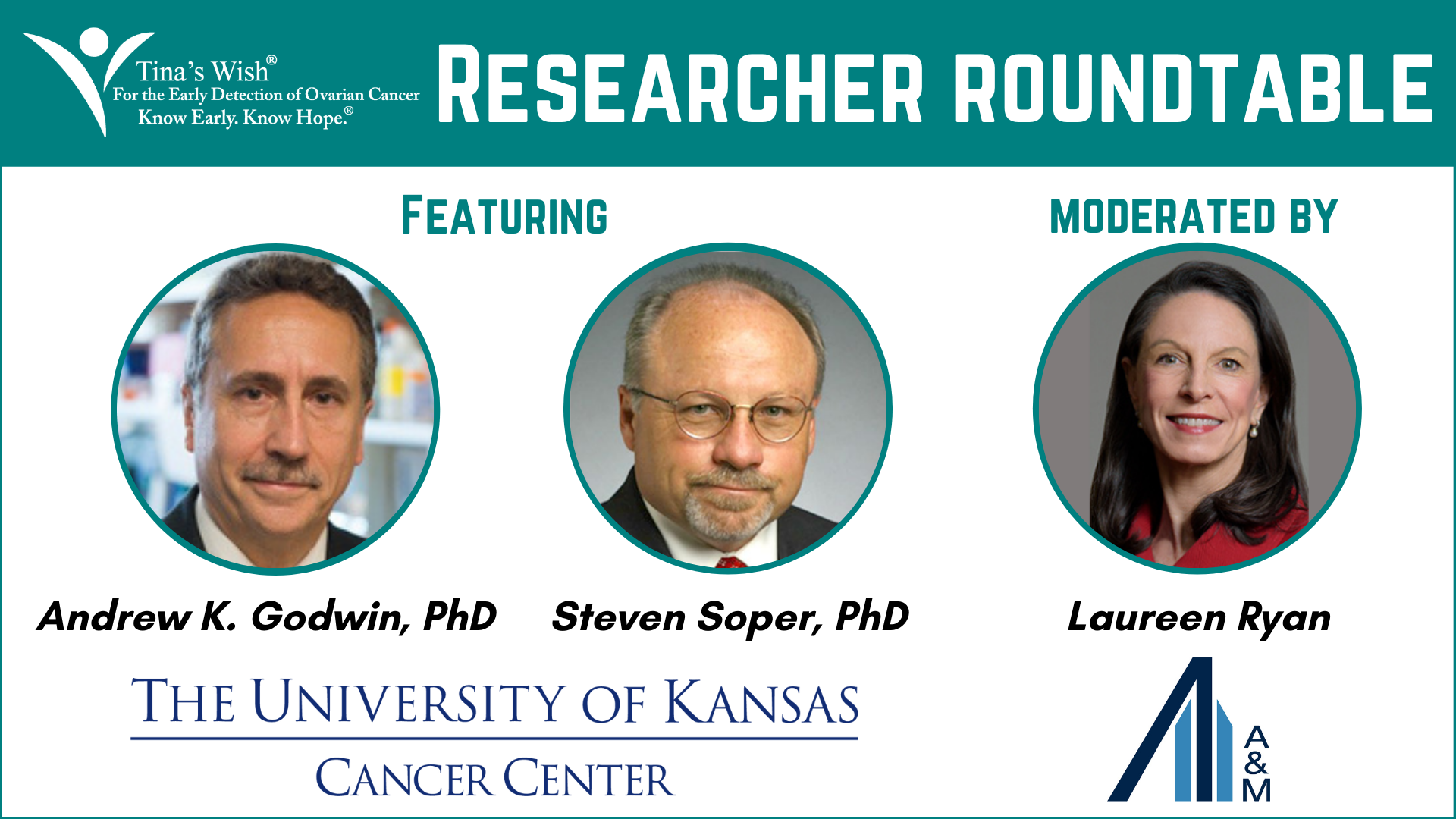 Please join us on Thursday, March 25 at 8:30 AM EST for an intimate virtual conversation with Tina's Wish researchers Andrew K. Godwin, PhD and Steven Soper, PhD of The University of Kansas, moderated by Tina's Wish Leadership Council Member Laureen Ryan of Alvarez & Marsal. Drs. Godwin and Soper are working to develop a non-invasive, highly specific blood-based test (liquid biopsy) for pre-symptomatic screening and early detection of ovarian cancer. Attendees will have the exclusive opportunity to learn more about the researchers' exciting progress and ask them questions.
To register to attend, CLICK HERE.
To view a recording of the first roundtable featuring Dr. Daniel Heller, Memorial Sloan Kettering Cancer Center, and Dr. Douglas A. Levine, NYU Perlmutter Cancer Center, CLICK HERE.
If you would like to be added to the invite list for the next Researcher Roundtable, please contact Michele Galioto, mgalioto@tinaswish.org
To learn more about Tina's Wish research, CLICK HERE.
To make a donation in support of our researchers, CLICK HERE.