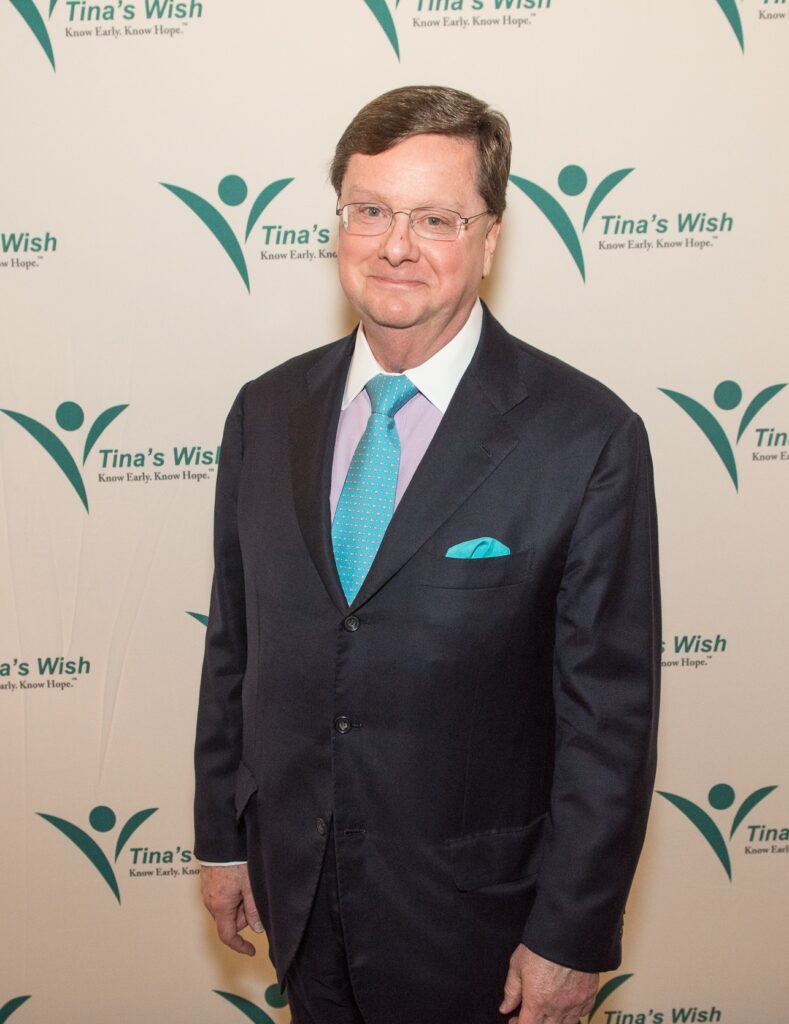 In Memoriam
William "Bill" A. Brandt, Jr.
1949-2023
Tina's Wish mourns the passing of our friend and long-time board member, Bill Brandt.
Bill's visionary leadership, relentless innovation and unwavering generosity inspired the Tina's Wish family to reach higher and work harder. His treasured memory continues to encourage and motivate us.
The Bill Brandt Innovators' High Risk High Reward grant will support a senior level researcher embarking on an "out of the box" scientific research project to benefit the early detection of ovarian cancer. This new grant to honor Bill will support his passion for changing the trajectory of women's health and advancing science.
To make a meaningful grant to honor Bill Brandt, please reach out to Beverly Wolfer, bwolfer@tinaswish.org or complete the form below.