Bill Brandt is widely recognized as one of the premier workout, turnaround, and insolvency professionals in the restructuring industry and the founder and Executive Chairman of DSI.

Tina's Wish, is grateful and honored to have Bill and DSI as long-standing partners and incredible supporters of the Foundation. Bill serves on the Tina's Wish Board and has been an instrumental force for eight years driving Tina Brozman's wish closer to reality.
The Bill Brandt Innovators' High Risk High Reward grant will support a senior level researcher embarking on an "out of the box" scientific research project to benefit the early detection of ovarian cancer. This new grant to honor Bill will support his passion for changing the trajectory of women's health and advancing science. The award supporting a pioneering and innovative scientific research project will be a $300,000 grant over a two-year period ($150,000/ year) to fund a new and novel approach for the early detection of ovarian cancer.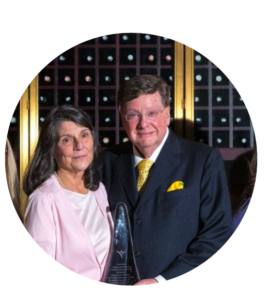 To make a meaningful grant to honor Bill Brandt, you can reach out to Beverly Wolfer, bwolfer@tinaswish.org or fill out the form below.