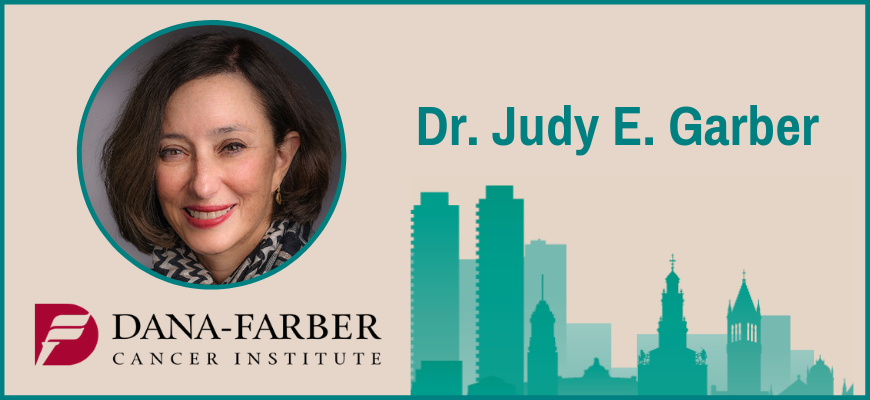 Dr. Garber is the Director of the Center for Cancer Genetics and Prevention at Dana-Farber Cancer Institute and a Professor of Medicine at Harvard Medical School. She conducts research in clinical cancer genetics, with a special focus in the genetics of breast cancer. She has played a major role in the development of national guidelines in cancer genetics. Dr. Garber is also a leader in research into the characteristics and treatment of triple negative or basal-like breast cancer, the most common form in women with BRCA1 mutations. Her translational research focuses on the evaluation of novel agents targeting DNA repair defects in breast cancer, including PARP inhibitors for treatment and prevention of breast cancer and other BRCA-associated cancers.
Dr. Garber is a past president and current member of the Foundation Board of the American Association for Cancer Research (AACR). She serves on the National Cancer Advisory Board of the National Cancer Institute and was elected into the National Academy of Medicine in 2013. She also serves as the Chair of the Breast Cancer Research Foundation (BCRF) Scientific Advisory Board. She is an ASCO Statesman and a Fellow of the AACR Academy.
CLICK HERE TO GO BACK TO THE BOSTON GATHERING REGISTRATION PAGE.