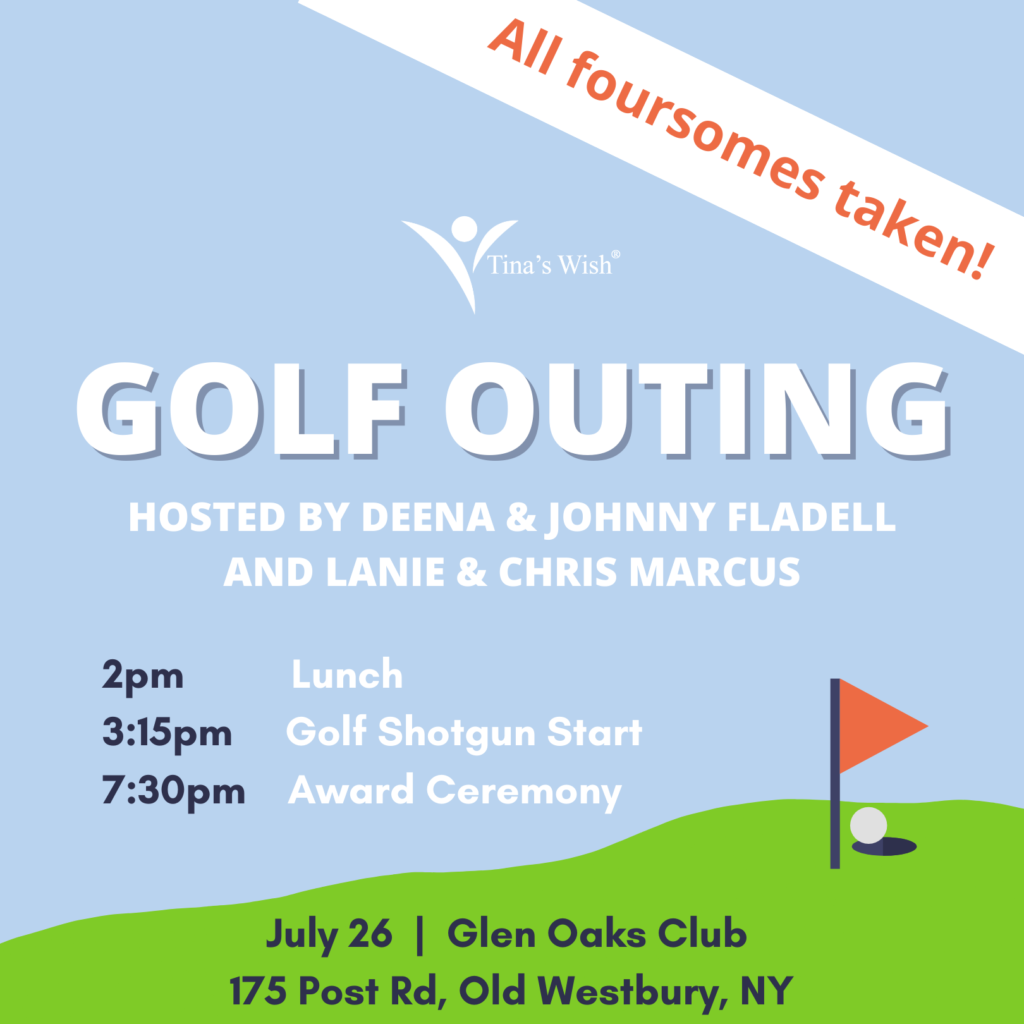 Deena & Johnny Fladell and Lanie & Chris Marcus are hosting a golf outing at Glen Oaks Golf Club on Tuesday, July 26th in support of Tina's Wish and early detection ovarian cancer research. Please join us for an afternoon of gourmet lunch and golf.
The Tina's Wish Golf Outing is in memory of Johnny and Lanie's mother, Nadine Fladell, who passed away from ovarian cancer in 2013. All proceeds will benefit Tina's Wish in support of scientific research for the early detection and prevention of ovarian cancer.
---
SPONSORSHIP OPPORTUNITIES & BENEFITS
(All sponsorships include a welcome gourmet lunch, snacks and drinks throughout the day)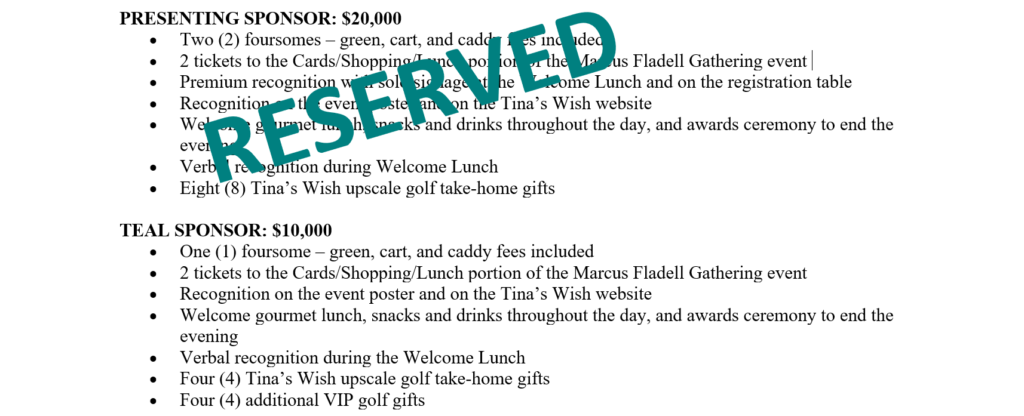 Charitable contribution information: $2,600 per foursome is considered non tax-deductible and the remaining contribution is tax-deductible to the extent permitted by law.