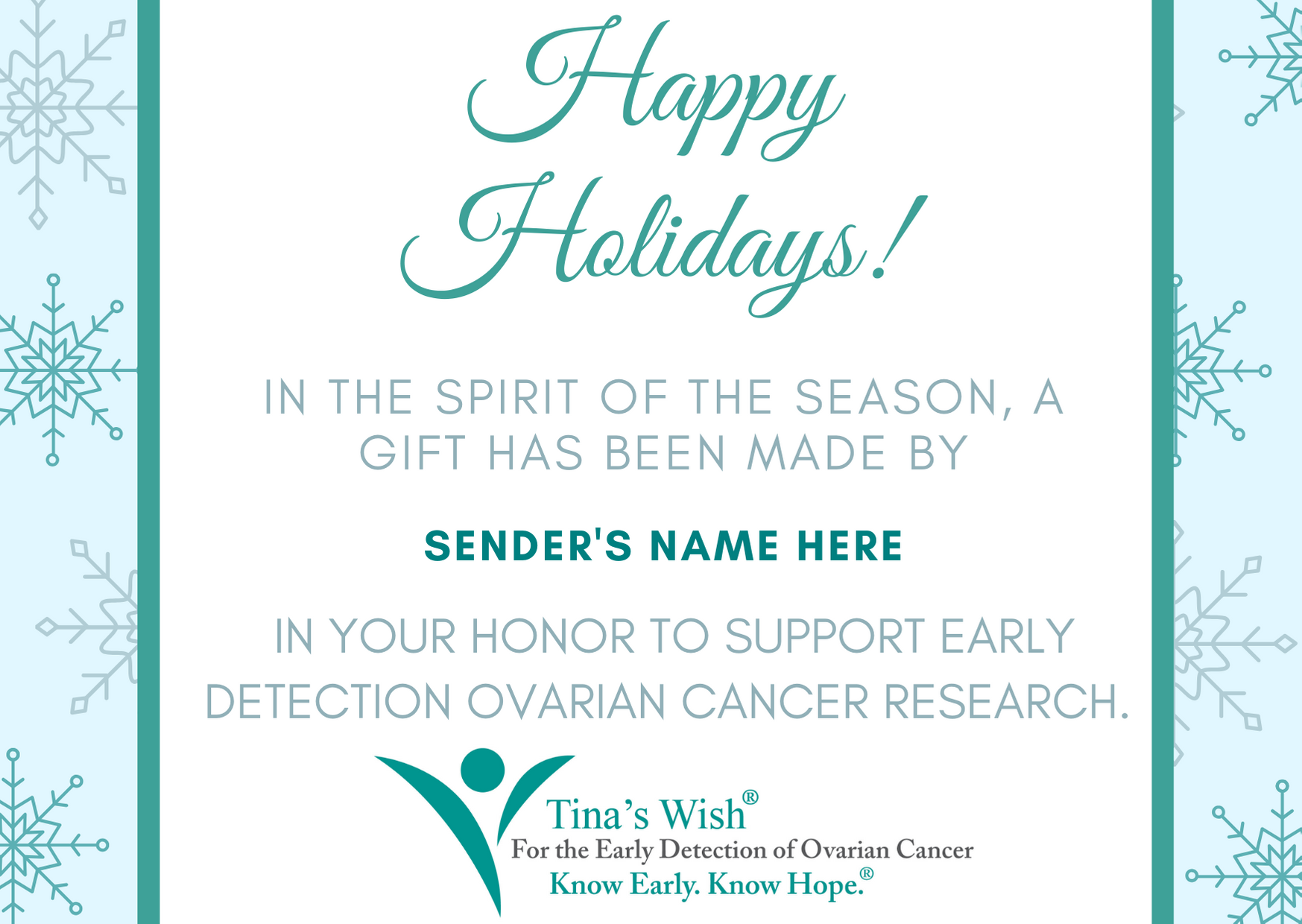 Looking for a special holiday gift? In lieu of a traditional card, honor a loved one with a donation in support of early detection ovarian cancer research. Tina's Wish will send a Happy Holidays e-card!
To send an e- card, please fill out the form below.
To send multiple cards:
Make a donation below
Download the Multiple Card Request Form HERE, fill it out, and send to Anna Gibson at agibson@tinaswish.org
If you have any questions, please contact Anna Gibson.