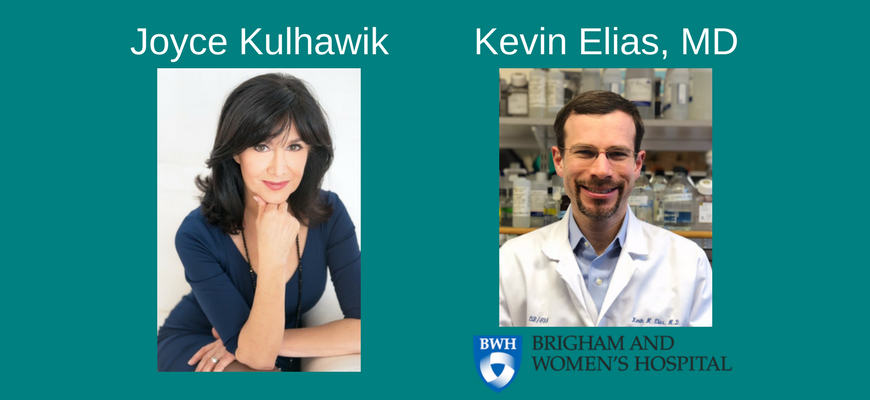 JOYCE KULHAWIK
Joyce Kulhawik, best known as the Emmy Award-winning Arts & Entertainment Critic for CBS-Boston (WBZ-TV1981-2008), is currently President of the Boston Theater Critics Association and a member of the Boston Society of Film Critics. Her reviews appear online at JoycesChoices.com as well as WBUR's The ARTery and WBUR Radio.
Kulhawik has covered local and national events from Boston and Broadway to Hollywood; nationally, Kulhawik has co-hosted syndicated movie-review programs with Roger Ebert and Leonard Maltin.
A two-time ovarian cancer survivor and one-time melanoma cancer survivor, Kulhawik testified before Congress on the occasion of the 20th anniversary of The National Cancer Act. Since 1983 she has helped raise millions of dollars for the American Cancer Society's "Daffodil Days" as well as the ACS's first HOPE LODGE in Boston which provides free lodging for cancer patients and their families. The American Cancer Society has honored Kulhawik with its National Bronze Medal for her work.
In 2010, Kulhawik received the N.E. Emmy's Governor's Award for her distinguished career, and in 2007 was an inaugural inductee into the Massachusetts Broadcasters Hall of Fame. The recipient of countless awards for her career and advocacy, Kulhawik also holds an Honorary Doctorate in Communications from her alma mater Simmons College, and has an endowed scholarship in her name at the Berklee College of Music.
KEVIN ELIAS, MD
Tina's Wish researcher, Kevin Elias, MD, is a physician-scientist in Gynecologic Oncology with appointments at Brigham and Women's Hospital, the Dana-Farber Cancer Institute, and Harvard Medical School.
Together with investigators at Dana-Farber Cancer Institute, Kevin is leveraging the power of artificial intelligence to develop a new technique to detect ovarian cancer early and accurately. The team has identified a network of circulating microRNAs – small, non-coding pieces of genetic material – that are associated with risk of ovarian cancer and can be detected from a blood sample. You can read about the full study, which was published in the high-profile journal, eLIFE, HERE.
Learn more about Kevin's project with Tina's Wish HERE.
CLICK HERE TO GO BACK TO THE BOSTON GATHERING REGISTRATION PAGE.