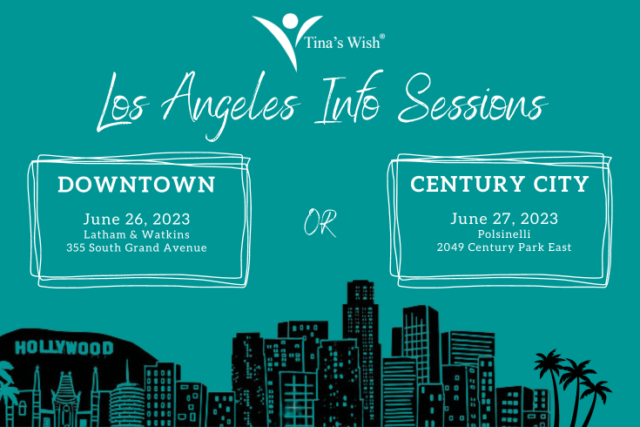 We are thrilled to be bringing Tina's Wish to Los Angeles! Please join us for networking, dinner & conversation about Tina's Wish and our mission to develop an early detection for ovarian cancer.
Please also feel free to invite friends or colleagues who might be interested in learning more about Tina's Wish.


If you have any questions or are interested in getting more involved with Tina's Wish, please contact Beverly Wolfer, bwolfer@tinaswish.org, or Olivia Maloney, omaloney@tinaswish.org.
FOUNDING LOS ANGELES COMMITTEE
In formation as of 5/4/2023