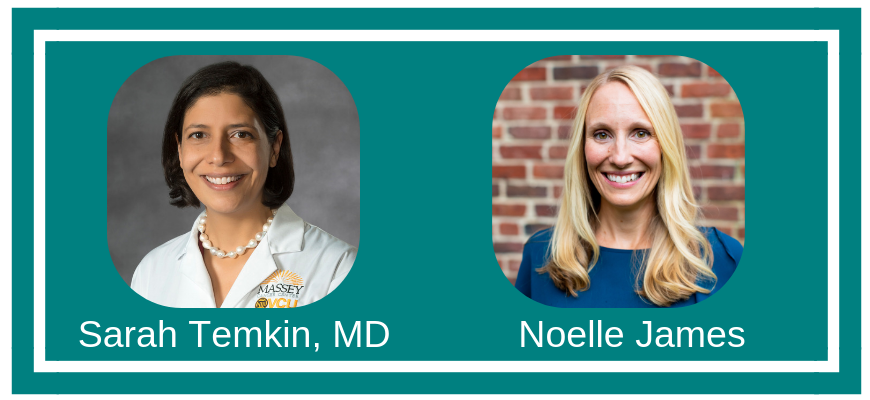 Sarah Temkin, MD
Sarah Temkin, MD joined VCU Massey Cancer Center in 2016 and serves as the Director of the Division of Gynecologic Oncology at the VCU School of Medicine.
As a gynecologic oncologist and researcher at Massey, Dr. Temkin's clinical interests include surgical and medical management of gynecologic malignancies and the management of women with familial breast and ovarian cancers. Her research interests include clinical trials for gynecologic cancers, health disparities and cancer prevention and screening.
Dr. Temkin has served on several national committees related to gynecologic cancers, has authored many peer-reviewed articles and is the Principal Investigator on multiple clinical trials. She maintains an affiliation with the Division of Cancer Prevention within the National Cancer Institute.
Dr. Temkin earned her medical doctorate from Georgetown University. She completed her residency with Mount Sinai Medical School in New York and a fellowship in gynecologic oncology at the State University of New York, Downstate, Brooklyn.
Noelle James
Noelle James is an Ohio native but now calls Richmond, Virginia her home, where she lives with her husband and two sons. Noelle is the Startup Growth Director at Startup Virginia. She previously spent 10 years in private practice as a corporate and IP lawyer at Christian & Barton, LLP and served as law clerk to Chief Justice Leroy R. Hassell Sr. of the Supreme Court of Virginia.   
Noelle's mother, Laurie, is a 5-time cancer survivor, having overcome three occurrences of ovarian and two occurrences of breast cancer over a 20-year period. Laurie received the diagnoses NED (no evidence of disease) 11 years ago and currently works with a support group for women that have tested positive for genetic mutations associated with higher risk of ovarian and breast cancer. Noelle is honored to be a part of this year's program to share her family's story and to inspire others to spread awareness about ovarian cancer and the need for early detection and prevention options.
CLICK HERE FOR MORE INFORMATION ABOUT THE 2018 RICHMOND GATHERING.