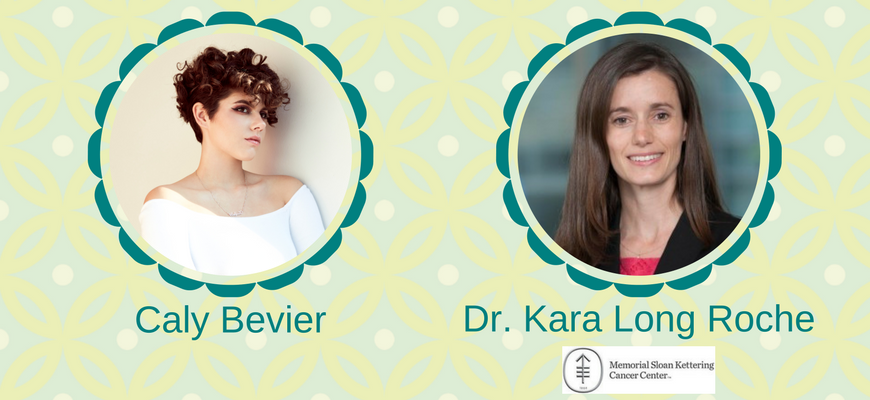 CALY BEVIER
Caly Bevier is a budding pop artist, America's Got Talent semi-finalist and ovarian cancer survivor who was diagnosed with Stage III ovarian cancer in 2015 when she was only 15 years old.
"There's something special about you!" said Simon Cowell, music industry titan & judge of 'America's Got Talent' on national television after listening to Caly Bevier for the first time.
During Caly's battle with ovarian cancer, she fought through the entire process, staying positive, determined not to miss out on her future and to inspire others facing cancer.
In early 2017, two years after her diagnosis, Caly signed with a major management company, Primary Wave, and moved to LA to join the creative music community.  She now spends her days in the recording studio with the industry's top producers and writers, crafting her first batch of original material.  She recently performed at a number of events such as the Angel Ball in NYC along with Kevin Hart and Kool & The Gang; and Philly Fights Cancer which she co-headlined with John Legend.

DR. KARA LONG ROCHE
Tina's Wish researcher, Dr. Kara Long Roche, is a gynecologic oncologist at Memorial Sloan Kettering Cancer Center, who is dedicated to improving the lives of women with gynecologic cancers. She specializes in the surgical treatment of women with ovarian, uterine, cervical, and vulvar malignancies.
Through her project with Tina's Wish, Kara is collaborating with Dr. Douglas Levine from NYU Langone Cancer Center on an investigation into whether proteins or DNA fragments from fallopian tube lesions in the blood or other body fluids can be detected. The team is conducting uterine washings, which use tiny tubes to inject saline fluid into the uterus. The researchers collect the uterine fluid and look for tissue-based biomarkers as early indicators of ovarian cancer.
Kara was personally affected by ovarian cancer during her fourth year as a medical student, when her mother Nancy was diagnosed with stage IIIC ovarian cancer. Luckily, Nancy survived the battle. Both mother and daughter are advocates for ovarian cancer research and frequently speak at events to share their story and educate others about the disease.
CLICK HERE to learn more about Kara's project with Tina's Wish.
CLICK HERE TO CHECK OUT THE 2018 LEADERSHIP COUNCIL SPRING EVENT RECAP PAGE.