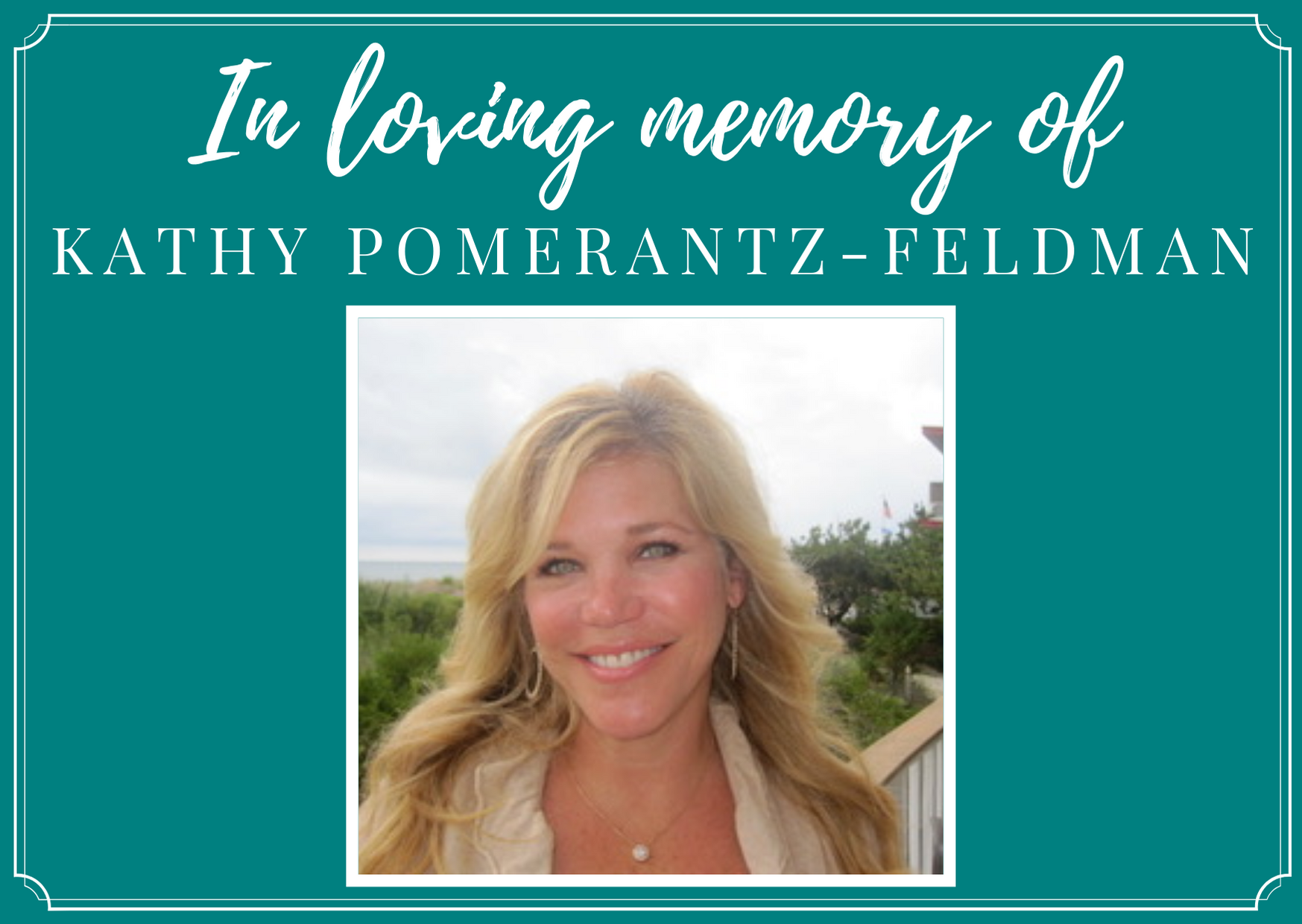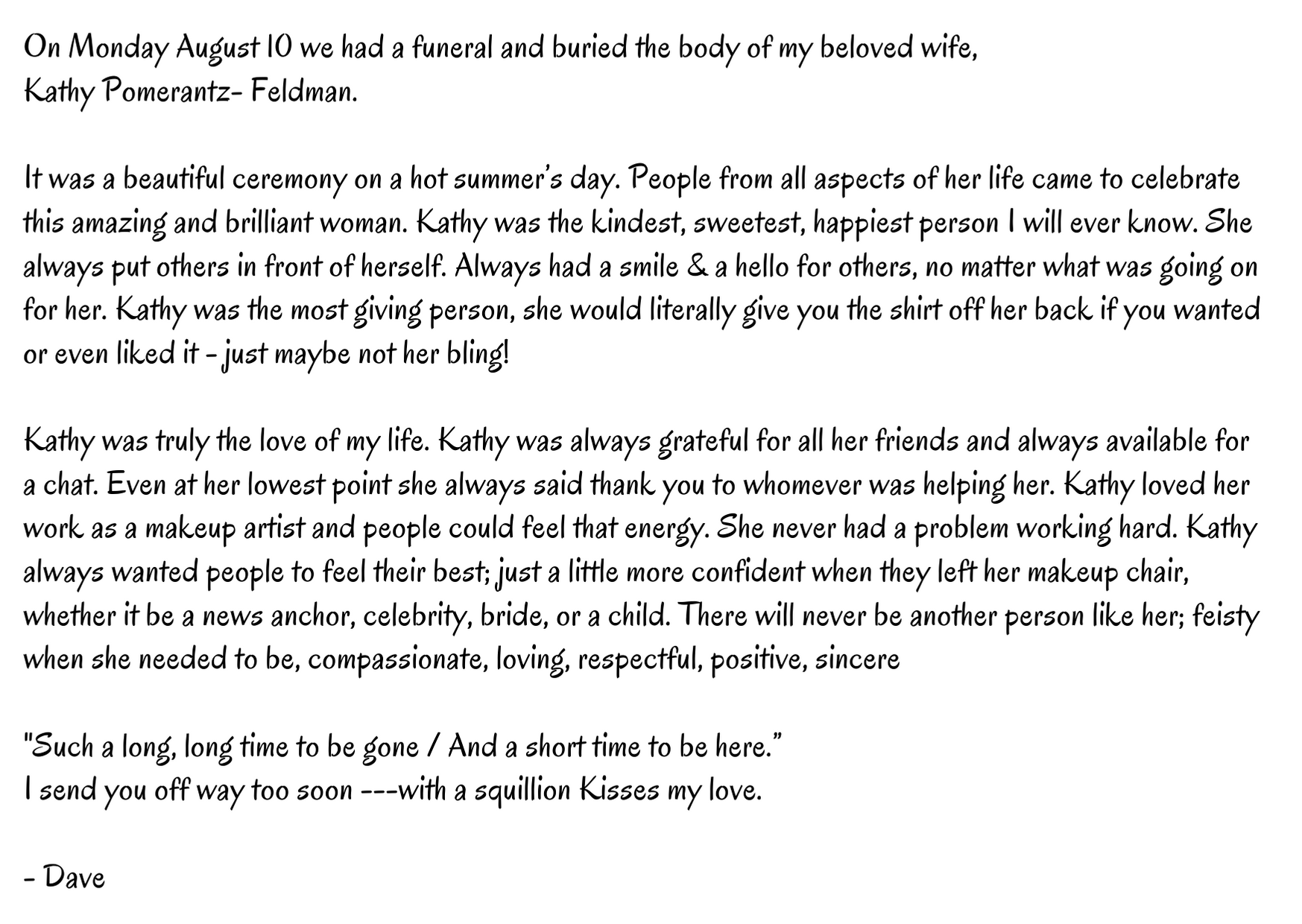 To make a donation to Tina's Wish to support research for the early detection and prevention of ovarian cancer in memory of Kathy, please CLICK HERE. Check donations can be made payable to The Honorable Tina Brozman Foundation and mailed to:
Tina's Wish c/o Clifford Chance
31 West 52nd St. Suite 4-22
NY, NY 10019
With each donation, a note will be sent to Kathy's family with the donor's name and personal note to let them know how they chose to honor her memory.
 To learn more about Tina's Wish, CLICK HERE.
For more information about our scientific research, CLICK HERE.