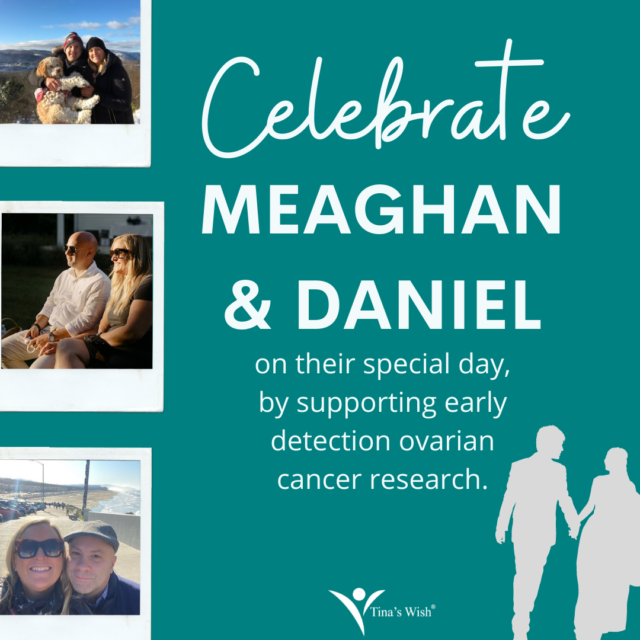 Meaghan and Daniel are looking forward to celebrating with you on their special day. In lieu of a wedding gift, they encourage you to support an organization close to their heart. A contribution to Tina's Wish would be extremely meaningful.
To learn more about Tina's Wish, CLICK HERE.
For more information about our scientific research, CLICK HERE.
To make a donation to support research for the early detection and prevention of ovarian cancer in celebration of Meaghan and Daniel, please fill out the form below.