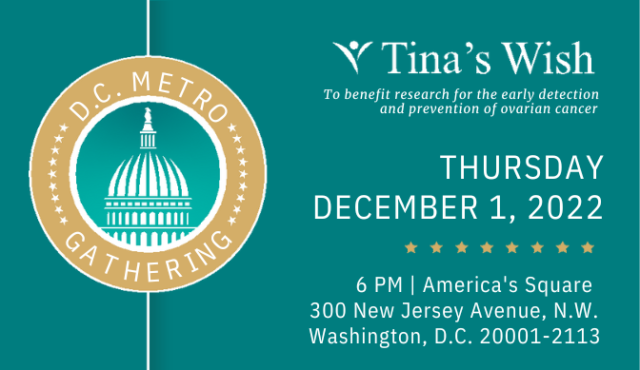 Please join us for an exciting evening at our inaugural D.C. Metro Gathering. Proceeds from the evening will benefit research into the early detection and prevention of ovarian cancer.
If you have any additional questions, please reach out to Beverly Wolfer at bwolfer@tinaswish.org or Cori Weiss at cweiss@tinaswish.org.
Guests will be required to show proof of Covid-19 vaccination upon arrival at the venue. This event will be held in accordance with all applicable laws and regulations to protect our guests and staff.