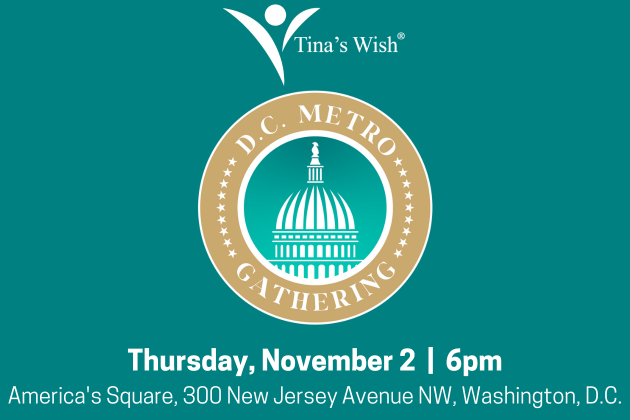 We're returning to Washington, DC for the 2023 Tina's Wish D.C. Metro Gathering! Join us for a night of cocktails, mingling and an educational program to raise awareness about ovarian cancer.
All proceeds will advance the early detection and prevention of ovarian cancer.



If you have any additional questions, please reach out to Dillian Waldron at dwaldron@tinaswish.org
or Anna Gibson at agibson@tinaswish.org.
GRATEFUL TO OUR NATIONAL LEADERS FOR THEIR INSPIRATIONAL GIFTS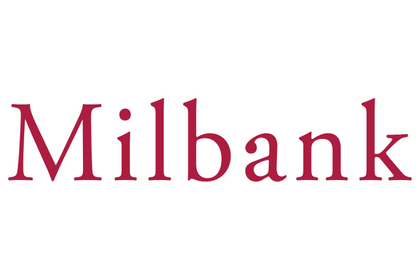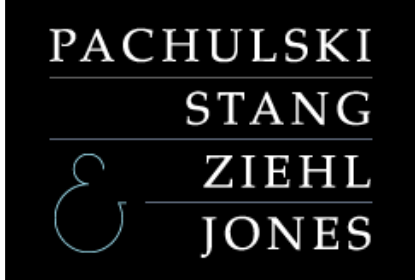 D.C. METRO GATHERING COMMITTEE
In formation as of 3/30/2023
THE HONORABLE ELIZABETH GUNN, U.S. Bankruptcy Court, District of Columbia, Founding Committee Chair
KRISTEN BURGERS, ESQ., Hirschler Fleischer, Founding Committee Chair
CORINNE ADAMS, ESQ., Yumkas, Vidmar, Sweeney & Mulrenin
HARRIET CHURCH, Clark Construction
JULIA CREIGHTON, j.b.creighton
DEBRA DESHONG
MARY JOANNE DOWD, ESQ., ArentFox Schiff LLP
KATE ELLIS, ESQ., McCarron & Diess
ROSA EVERGREEN, ESQ., Arnold & Porter
OLUWASEUN (SHAY) FAMILONI, ESQ., Morgan, Lewis & Bockius LLP
ANNELYSE SCARLETT GAINS, ESQ., Gibson, Dunn & Crutcher LLP
LINDSAY HEITGER, ESQ., Venable LLP
THOMAS R. LOTTERMAN, ESQ., Morgan, Lewis & Bockius LLP
BOBBY MONACELLA, Ipsun Solar
DAN MOSS, ESQ., Jones Day
BETH SAUNDERS, Beth Saunders Consulting LLC
KATE SMITS, ESQ., AIS InfoSource
CULLEN SPECKHART, ESQ., Cooley LLP
ROBERT YERMAN, AlixPartners