On Thursday, November 19th, Brian Lohan and Nick Lagemann of Sidley Austin literally fought to KNOCK OUT cancer at the Haymakers for Hope boxing match at Madison Square Garden. Tina's Wish was honored that Brian and Nick chose us as his beneficiary organization to fight for and support! Together they raised over $24,000 for early detection ovarian cancer research.
Interested in fundraising for early detection ovarian cancer research by participating in a sporting event? Please contact Caroline Wilson, cwilson@tinaswish.org, 212.895.1374.

---
Q & A with Brian Lohan
Q: What made you want to participate in Haymaker's for Hope?
A: My colleague and friend Nick Lagemann participated in the event last year at the Best Buy Center in NYC and I attended. Not only did I have a great time, I left feeling very inspired to get involved. The overall message – literally knocking out cancer – really resonated with me. Nick had such a good time he is going for round 2 this year.
Q: How long have you been training?
A: I began training at the Church Street Boxing Gym in July so it's been a little over 3 months. I've learned a lot from the second I started training, but the first thing I learned was that jumping rope is NOT like riding a bike. My trainer, Abi, was Nick's trainer last year and has done a great job breaking down boxing strategy and concepts. It's quite a grueling process but also a lot of fun and has forced me to eat healthier (e.g., stay away from bags of M&Ms, pizza and conference room food) and get in shape.
Q: Why did you choose Tina's Wish as your beneficiary organization?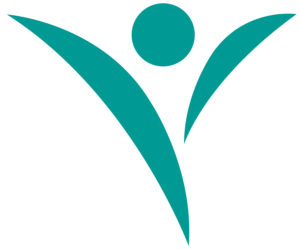 A: I must admit that I did not know much about ovarian cancer until recently. I heard about Tina's Wish through one of my respected mentors who has been a long-time supporter. After learning more of the facts, I was blown away by the severity of this disease. The statistic that really stuck was that 27% of ovarian cancer patients diagnosed during an advanced stage will have only a five-year survival rate, compared to 92% of women diagnosed during Stage I. Needless to say, I now feel inclined to contribute in any way that I can toward the discovery of an early detection screening for ovarian cancer.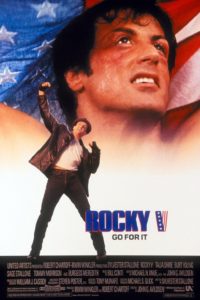 Q: Are you a big Rocky fan?
A: Admittedly, I haven't seen any of the Rocky movies (I know, ashamed). I thought I was going to be able to keep this my secret but since Tina's Wish asked the tough question – I have been convinced to spend the weekend on the couch with the Rocky collection (I'm told I have to watch Rocky V twice)!
Q: With the match only being a month away, are you feeling anxious, excited, nervous or all of the above?
A: All of the above! I am definitely looking forward to the match. I know it will be an unforgettable experience and I'm raising money for a great cause. I'm finding that the most challenging aspect of this is more mental than physical. Although most of us fantasize about hitting a difficult counterparty/adversary, it's a lot more difficult to literally punch someone than people may think.
LEARN MORE about Haymakers for Hope