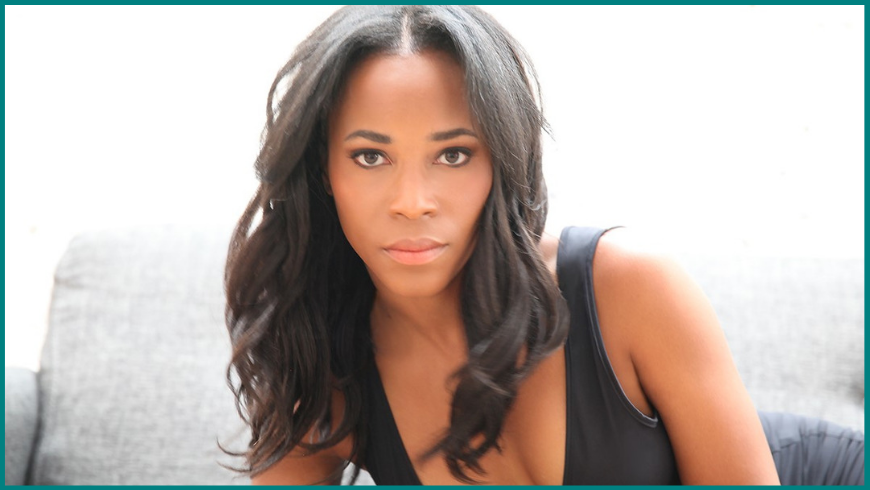 Memphis native, Valisia LeKae, is a Tony and Grammy-nominated actress and singer, and a four-year ovarian cancer survivor. While playing Diana Ross in the Broadway show Motown: The Musical, Valisia was diagnosed with the disease at only 34 years old. Immediately following her diagnosis, she turned her pain into purpose by speaking out and partnering with ovarian cancer organizations to raise awareness and provide comfort to other women battling the disease. We are grateful to Valisia for sitting down with us for this in-depth interview.
Q&A with Valisia
Prior to being diagnosed with ovarian cancer, was the disease on your radar? Can you tell us a bit about your diagnosis?
I did not have any family history of the disease, nor did I have any symptoms, and I was performing in Motown: The Musical eight times a week. As a Broadway actress, I was living a very regimented life – I was active and healthy. I also saw my gynecologist regularly because I had a small cyst. It was no cause for concern, as cysts are very common. Every six months, I would get a sonogram to make sure it wasn't getting bigger.
One day in September 2013, I was at a follow up visit and the doctor told me that the cyst had tripled in size and he wanted to take it out. He said he was 95% sure it was nothing, so I wasn't alarmed. I had surgery, which was followed by a very difficult recovery. When my doctor called about two weeks later to discuss the pathology report, I eagerly told him how much better I was finally feeling. He was happy to hear, but then proceeded to tell me that the results came back positive for clear cell carcinoma. In other words, I had ovarian cancer. I remember sitting in a chair, not really knowing what was going on. Then it was "go" time.
My agent's mother was an ovarian cancer survivor and she gave me the number of an amazing gynecologic oncologist who I still go to now. It was a tough decision, but I decided that I had to stop working. I was sad to leave the show – I LOVE performing, singing, and making people happy. However, I owed it to myself to really give 100% to my treatment and fight against this disease. I didn't even let fear cross my mind. It was more "fight or flight" honestly. My life was on the line at 34 years old, and I said, "let's go!"
We admire your courage to publicly speak out so soon after your diagnosis and still today. Why do you believe so passionately in being a prominent voice for this disease?
"I didn't want a young woman of color being faced with the same feeling I had – like you don't relate to the other "faces" of ovarian cancer."
When I learned that I had ovarian cancer, I immediately went on the internet looking at the different organizations and did not find anyone who looked like me. On every site, I read "mid 50s, post childbearing, white" and I just did not check these boxes. I was in my 30s, never had a child, never had been pregnant, and I'm African American. I didn't get it. There was no blueprint and I was crushed. That's when I decided to speak out. More than anything, I didn't want a young woman of color being faced with the same feeling I had – like you don't relate to the other "faces" of ovarian cancer. I wanted to create some sort of playbook of what to do when you are going through ovarian cancer and you aren't the typical description of a woman with this disease.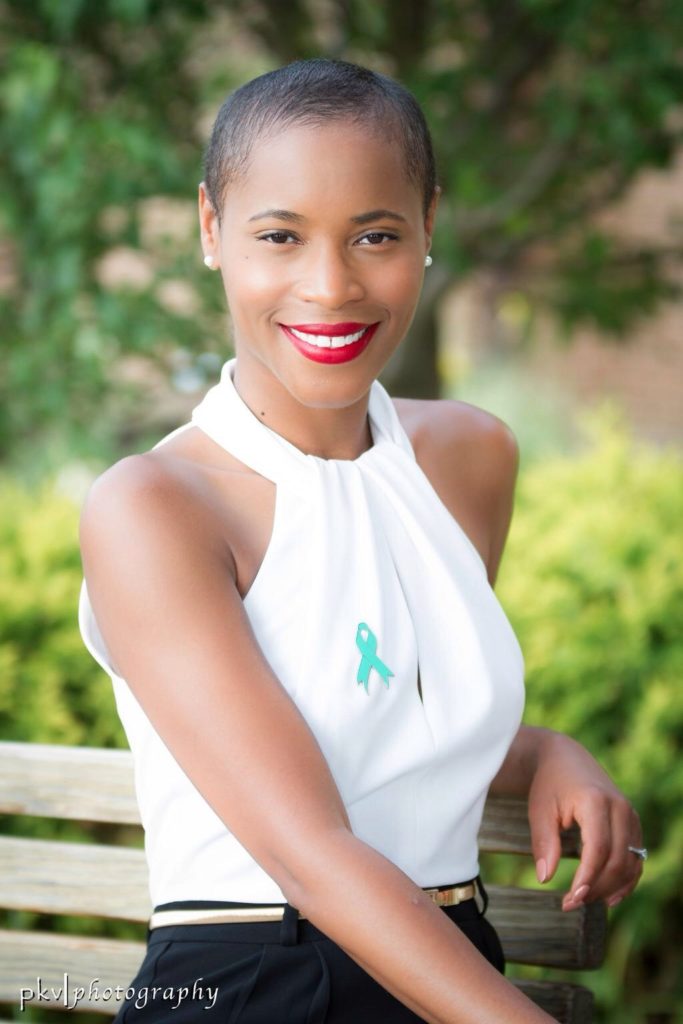 When I opened up publicly, organizations and people of many races, ethnicities and ages started to reach out to me, thanking me and wanting to connect. It became clear to me that the more we talk about things, the more things change. We are all going through something. If we are open enough to share it, it's educational to others, and it is also therapeutic.
I was pretty much scheduling doctors' visits around speaking engagements to raise awareness about the disease. I remember going for a second opinion one day, then having an interview with Dana Tyler on CBS the next. I needed my voice to be heard.
"The more we talk about things, the more things change."
When did you receive that No Evidence of Disease (NED) diagnosis and what was that moment like?
Getting that "all clear" from your doctor is amazing, because you set out to beat something, and you did it. You are cancer free. I was able to share that NED day in April 2014 with my family and my friends. It was a moment for everyone, even those who I didn't know. It was a sign to tell people "you can get here too."
What are some of the "after effects" of ovarian cancer or cancer in general that people don't really talk about? How have you coped with these?
I don't think we realize the mental agony people go through during and AFTER cancer. A couple months after my NED diagnosis, I felt something in my back and the first thing I thought was "the cancer is back." I woke up one morning and I was having trouble breathing, "the cancer is back," I thought. I was FULL of anxiety. Every time I would feel anything out of the ordinary in my body, I was afraid for my life. I went to my doctor and every time, nothing was wrong. He was telling me I was ok, but mentally I was not. I was petrified, but I didn't communicate that to anyone for a while because I beat the cancer – so what else is there to talk about? I was too busy being brave for everyone, including myself.
When I decided to see a psychologist who specifically deals with cancer patients, I finally felt like someone "got" me. She understood where I was in that moment and that the experience had taken a toll on me psychologically.
I would say to any woman who is going through psychological stress after cancer, to immediately get out there and talk about it. Being able to relate and talk to someone who knows what you are going through is healing. I now feel that if I need to face anything again, I have the tools to do so.