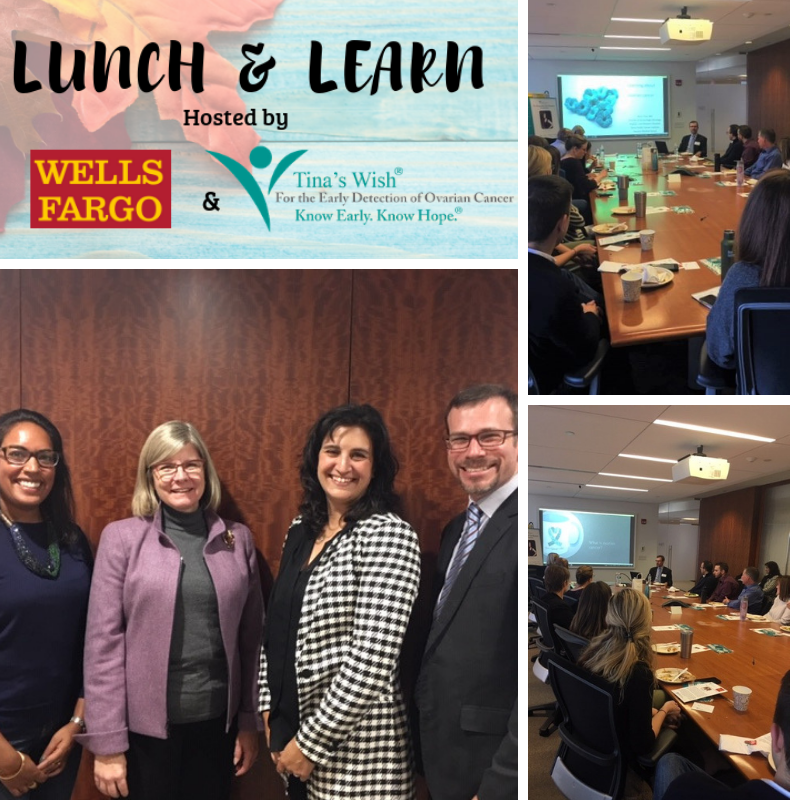 On October 22, the Wells Fargo Boston office hosted a Tina's Wish Lunch & Learn to help educate employees on ovarian cancer and the need for an early detection screen. Tina's Wish researcher Dr. Kevin Elias, of Brigham and Women's Hospital, spoke with attendees about ovarian cancer, its risk factors and symptoms, and gave them an inside look into his research project that is focused on developing a blood test to detect ovarian cancer early.
To learn more about Dr. Elias's research, CLICK HERE.
If you are interested in hosting a Tina's Wish Lunch and Learn or featuring Tina's Wish at a social event, please contact Beverly Wolfer, bwolfer@tinaswish.org, 212.880.5757.