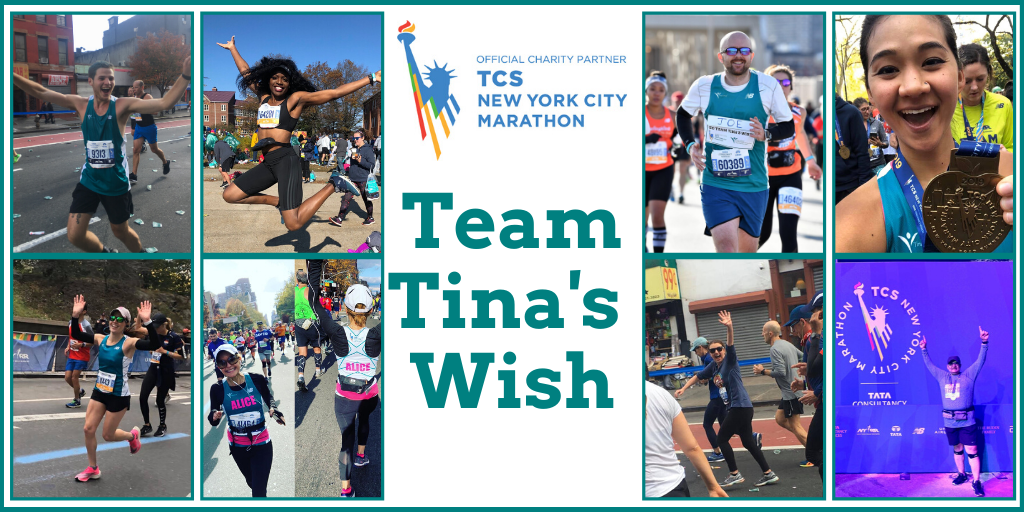 Tina's Wish was proud to be an official charity partner of the 2019 TCS New York City Marathon on Sunday, November 3! A huge thank you to Team Tina's Wish for raising more than $30,000 for scientific research into the early detection of ovarian cancer!
We are so proud of all of you. Congratulations on this major achievement!
Team Tina's Wish Runners: Alice Cohen, Joe Denham, Uchechi Egeonuigwe, Kylie Juggert, Manish Kumar, Kathryn McGlynn, Sutton Raphael and Emma Sagarese.
CLICK HERE to learn more about our runners and to continue to support their fundraising efforts. It's not too late!