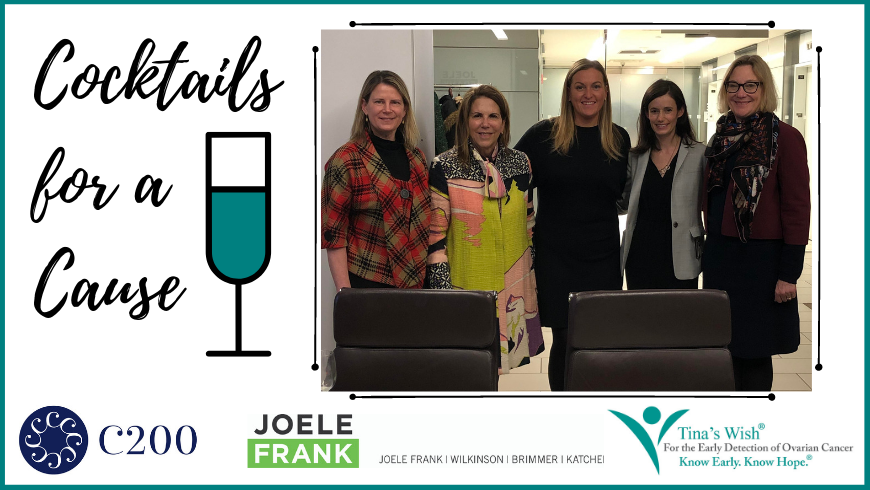 Joele Frank, Wilkinson Brimmer Katcher, in partnership with C200, hosted a Tina's Wish Cocktails for a Cause to educate its members on ovarian cancer and the need for an early detection method. Tina's Wish researcher Dr. Kara Long Roche, of Memorial Sloan Kettering Cancer Center, gave an informative medical presentation about the disease, its risk factors, signs and symptoms.
CLICK HERE to learn more about Dr. Long Roche's research.
If you are interested in featuring Tina's Wish at a social event, please contact Beverly Wolfer, bwolfer@tinaswish.org, 212.880.5757.