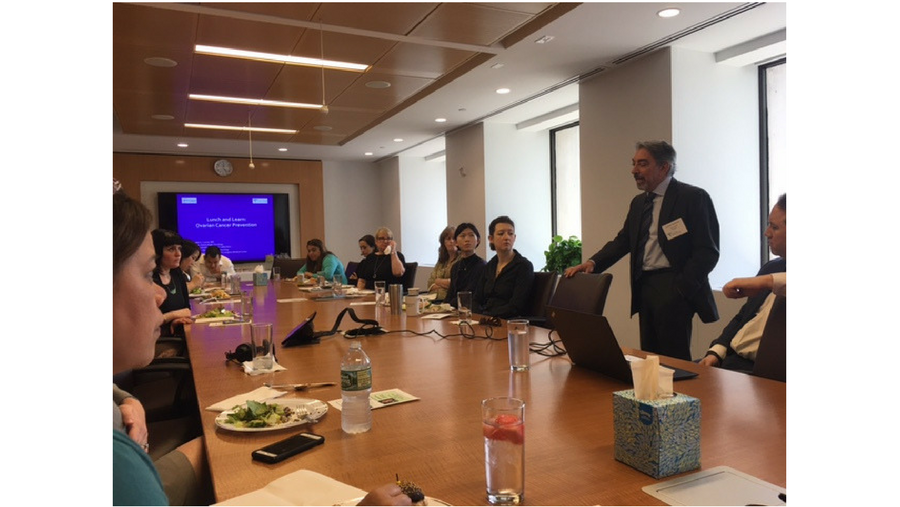 Tina's Wish hosted a Lunch & Learn at AlixPartners to help educate employees on ovarian cancer and the need for an early detection screen. This ovarian cancer early detection event featured an informative presentation as well as a Q&A with Dr. Doug Levine, Director of Gynecologic Oncology and Head of the Gynecology Research Laboratory at NYU Langone Perlmutter Cancer Center.
Many thanks to all the AlixPartners employees who attended!
If you are interested in hosting a Tina's Wish Lunch and Learn or featuring Tina's Wish at a social event, please contact Beverly Wolfer, bwolfer@tinaswish.org, 212.880.5757.