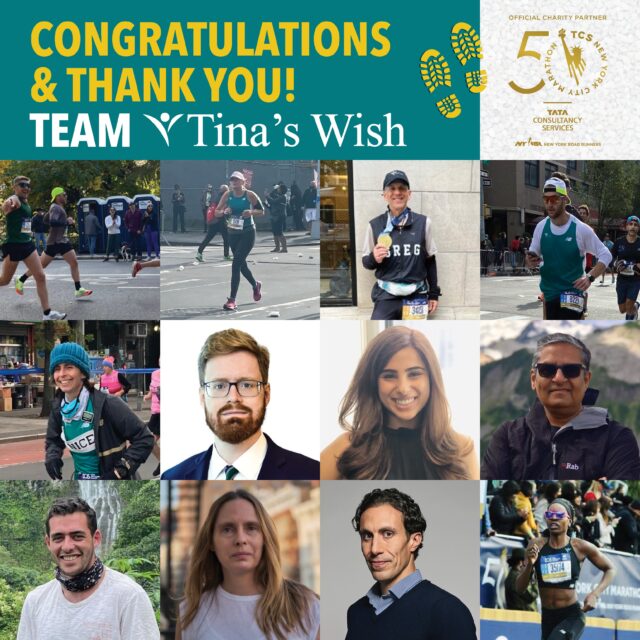 Tina's Wish was proud to be an official charity partner of the 2021 TCS New York City Marathon on Sunday, November 7! A huge thank you to Team Tina's Wish for raising more than $56,000 for scientific research into the early detection of ovarian cancer!
What an incredible accomplishment!
Team Tina's Wish Runners: Carson Albanese, Emilee Hanson, Greg Donat, Hunter Stein, Janice Sitzes, Justin Ellis, Maddie Sewani, Manish Kumar, Noah Ferris, Sarah Campbell, Shervin Ghaemmaghami, and Uchechi Egeonuigwe
It's not too late to support the runners! Click HERE to learn more about them and support their fundraising efforts.
For additional information, please contact Cori Weiss at cweiss@tinaswish.org