The Tina's Wish EmpowerU Series is available wherever you listen to podcasts, or at the link HERE.
The Tina's Wish EmpowerU Series educates and empowers women in relation to their gynecologic health.
Knowledge is power! We welcome everyone to join us on this inclusive journey.
To watch with Spanish subtitles, CLICK HERE.
For all EmpowerU episodes, CLICK HERE.
For additional resources, CLICK HERE.


To read about Valerie Smaldone's personal journey with ovarian cancer on the Tina's Wish blog, CLICK HERE.
Additional Resources
For answers from Webisode #2 Q&A, See below
For more information about gynecologic cancers, please visit the CDC website HERE.
For gynecologic cancer resources for patients & families, CLICK HERE.
For a quiz to see if you are at an elevated risk for hereditary cancers, CLICK HERE. (For informational purposes only. This quiz is not intended as, and therefore should not be interpreted as, medical advice, professional diagnosis, or medical opinion.)
To make a donation in support of the Tina's Wish mission and our researchers, please CLICK HERE.
Tina's Wish is currently seeking Community Partners and Sponsoring Partners. Community Partners participate in outreach and communication to their communities so that their constituents can benefit from the complimentary programming. Sponsoring Partners provide support to the Tina's Wish mission.
Community Partners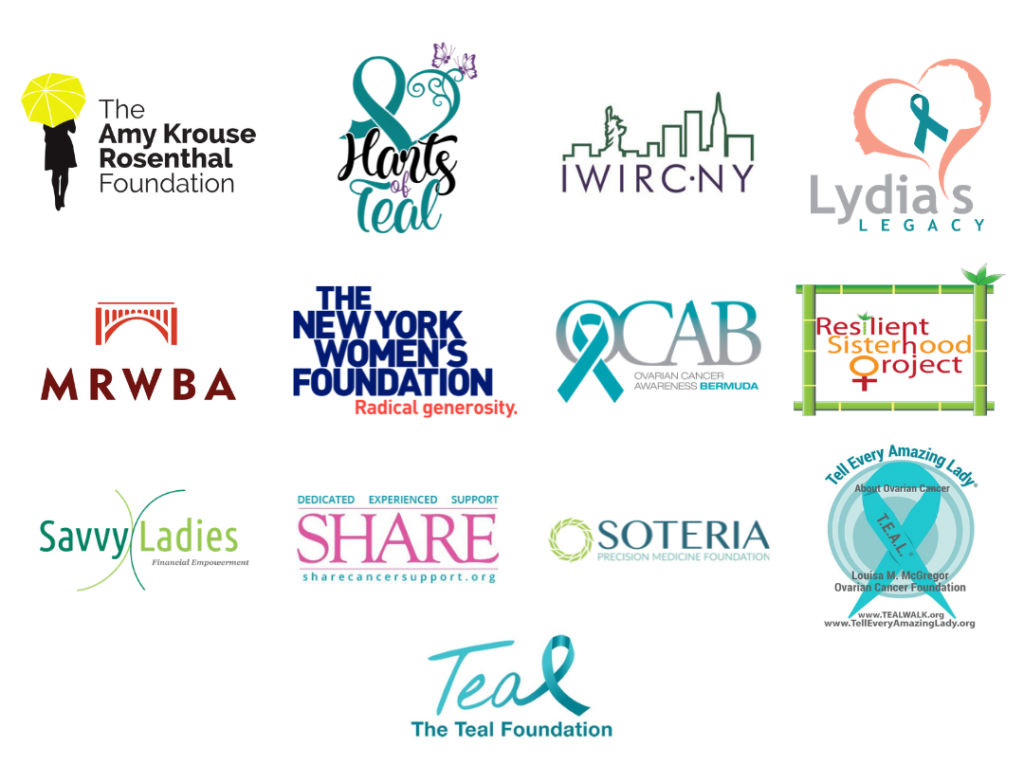 Sponsoring Partners
Leadership Sponsors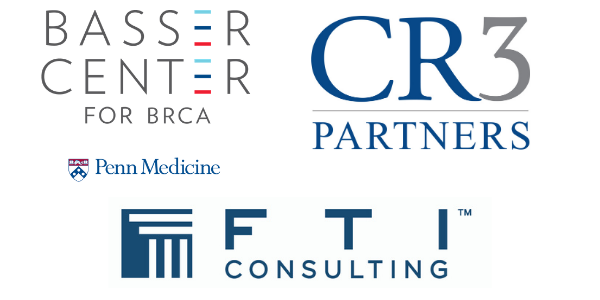 For more information about the EmpowHER Series or Community and Sponsoring Partner opportunities, please download the brochure CLICK HERE or contact Beverly Wolfer, bwolfer@tinaswish.org.
 To be added to our mailing list for EmpowerU Series updates, CLICK HERE.
To learn more about Tina's Wish research, CLICK HERE.
Q&A CHAT QUESTIONS THAT WENT UNANSWERED DURING WEBISODE #2
Please note that responses cannot address specific, personal issues. Replies are provided by a team of gynecologic oncologists and various medical websites. Please note that the information contained below is for education and awareness purposes only and does not constitute medical advice. Please be in consultation with your doctor (primary care physician or gynecologist) on any issues of concern to you, a family member or friend.
What role do insurance companies play in the creation of these disparities?
Hospital systems and physician practices have contractual agreements with insurance companies that vary in how they will reimburse for services. Many systems restrict the number of patients who have Medicaid insurance or who are underinsured. Medicaid is not federally required to cover routine care costs (like physician visits and laboratory studies) for patients in clinical trials. All of this contributes to disparities in access to care.
Is it true that white doctors are less likely to recommend trials to women of color or women with less economic security which would exacerbate disparities?
It is true that one of the barriers to enrolling a diverse patient population to clinical trials is bias. This exacerbates disparities by excluding women from potentially cutting-edge treatment. However, multiple factors are involved, including systemic factors, institutional factors, and individual bias.  For a recent study on this topic, Click Here.
 I participated in an immunotherapy clinical trial in which I received a vaccine.  The trial closed in the US shortly thereafter.  Are there many of these immunotherapy-type trials that you are working on or are aware of?
There are many immunotherapy-type trials. Public information is available at www.clinicaltrials.gov. We recommend you discuss clinical trial options with your treating physician/provider.
How do we make a transvaginal ultrasound, which is not a very costly test and is the only way to check a woman's ovaries, part of every woman's annual check-up? 
Thank you for asking a very important question and we hope you will tune into EmpowHER Webisode #1 where we talk more in depth about screening mechanisms for gynecologic cancers.
Transvaginal ultrasounds have not been proven to be an effective screening tool in the general risk population.
An effective screening tool will identify early-stage disease; unfortunately even a transvaginal ultrasound does not detect gynecologic cancers in early stage.
As of now, there is no effective screening tool for ovarian cancer.  Tina's Wish aims to change this and is currently funding $1.6mm of cutting edge research at thirteen (13) world-class institutions.  Cick Here to learn more about the Tina's Wish research.
 Does targeted therapy mean gene-based treatment?
Targeted therapy is a cancer treatment that uses drugs to target specific genes and proteins that are involved in the growth and survival of cancer cells.
Gene therapy modifies a person's genes to treat or cure a disease.
What is the percentage/likelihood of recurrence of ovarian cancer past the 5-year mark?  Does that percentage change incrementally each year thereafter?
The likelihood of recurrence is based on many factors including stage of diagnosis and type of ovarian cancer.  As with most cancers, the 5-year survival mark is a huge indicator of future prognosis.
I'm a patient working on Racial Equity in Gyn Care with a team of doctors/researchers. We're working towards an approach of implicit bias training for all people who interact with patients (physicians, nurses, MAs, schedulers, receptionists, etc). We've done the lit reviews but do you know of any helpful resources we should make sure to connect to/learn from? Thanks so much!
There are many local and national organizations. It is important that the training is in the context of larger structural/organizational change, otherwise it is not as effective.